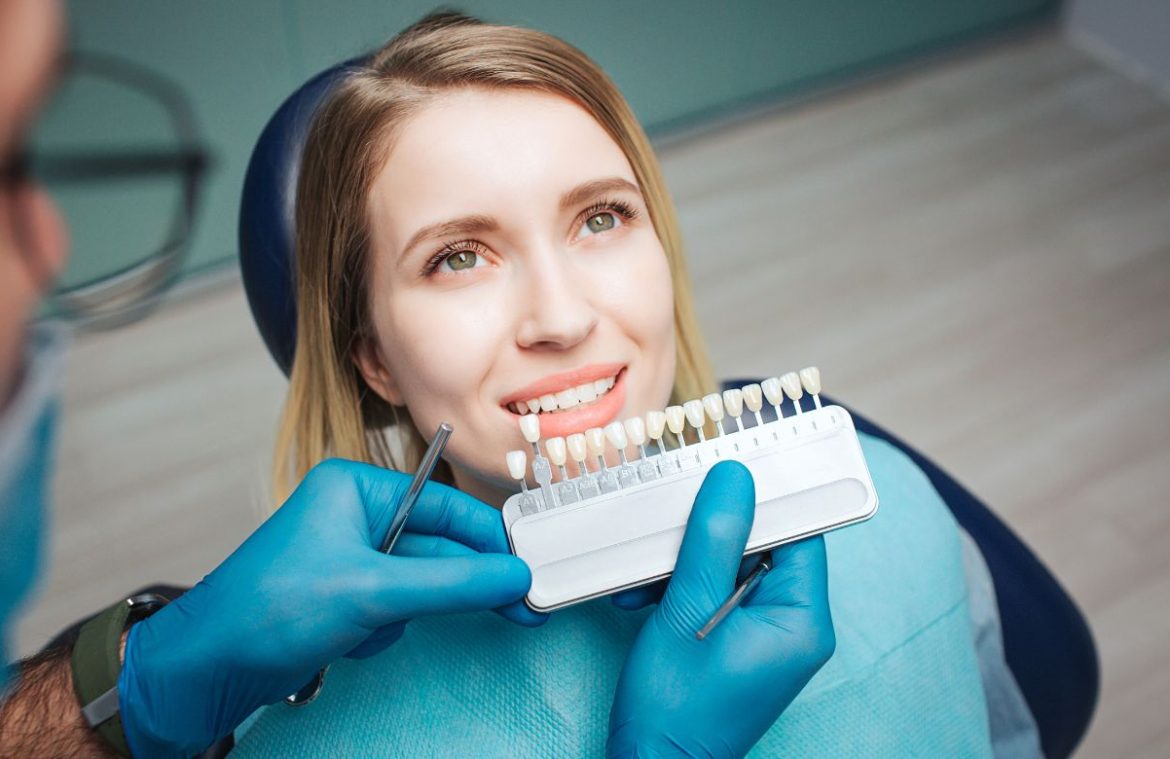 Veneers services offered in Reston VA
Veneers fix minor cosmetic issues with your teeth and can replace flawed enamel with durable, refined porcelain. General and cosmetic dentist Aramesh Darvishian, DDS, provides veneers that last for decades in just one visit at Perfect Smiles of Reston in Reston, Virginia. To get your custom veneers, call the office or schedule a visit online today.
Veneers are porcelain shells, similar in shape and thickness to a fingernail, that your dentist attaches to the fronts of your teeth to improve their appearance. You can get just one veneer or several, but they work best for teeth in the front of your mouth that aren't under much pressure when you chew.  
At Perfect Smiles of Reston, Dr. Darvishian personally designs your veneers and makes sure they fit exactly against the natural contours of your teeth. Veneers are a permanent treatment, so once you get them you'll need to have them for the rest of your life.  
Depending on the type you get and how well you take care of them, you'll probably need to replace them at some point.  
To place your veneers, Dr. Darvishian prepares your teeth by removing some of the enamel from the front surface. She removes enough thickness for the veneer to replace it. Then, she bonds the veneer to the tooth after double checking its size and fit.
Who can benefit from veneers?
Veneers can conceal various dental flaws that affect your smile's appearance. Veneers don't offer functional benefits or health improvements for your mouth, but they're one of the most popular cosmetic dental procedures for a good reason. There are plenty of possibilities, such as covering:
Chipped teeth
Wide gaps between teeth
Tooth discoloration that doesn't respond to whitening
Shorter-than-usual teeth
Crooked teeth
Misshapen teeth
Teeth whitening, another cosmetic service, can make your smile brighter. However, you might find that coming in regularly for touch-ups is a bit inconvenient for maintaining a white smile.  
Veneers can cover stains and discoloration permanently, and you can select the exact shade of white you want them to be.
How long does it take to get veneers?
At Perfect Smiles of Reston, Dr. Darvishian offers veneers in just one appointment. While other dental offices require two or more visits for high-quality veneers, Perfect Smiles of Reston streamlines the process using the latest and most advanced technologies, including computer-aided design and manufacturing (CAD/CAM), available in cosmetic dentistry.  
If you notice your veneers wearing down, or on the off chance that one breaks, you may schedule an appointment at Perfect Smiles of Reston to fix the issue at any time.  
Depending on various factors, you can expect your veneers to last at least a decade or even as long as 30 years.  
Perfect Smiles of Reston is just a phone call or a click online away for a consultation on veneers. Make an appointment today and see how Dr. Darvishian can help you achieve the smile of your dreams.