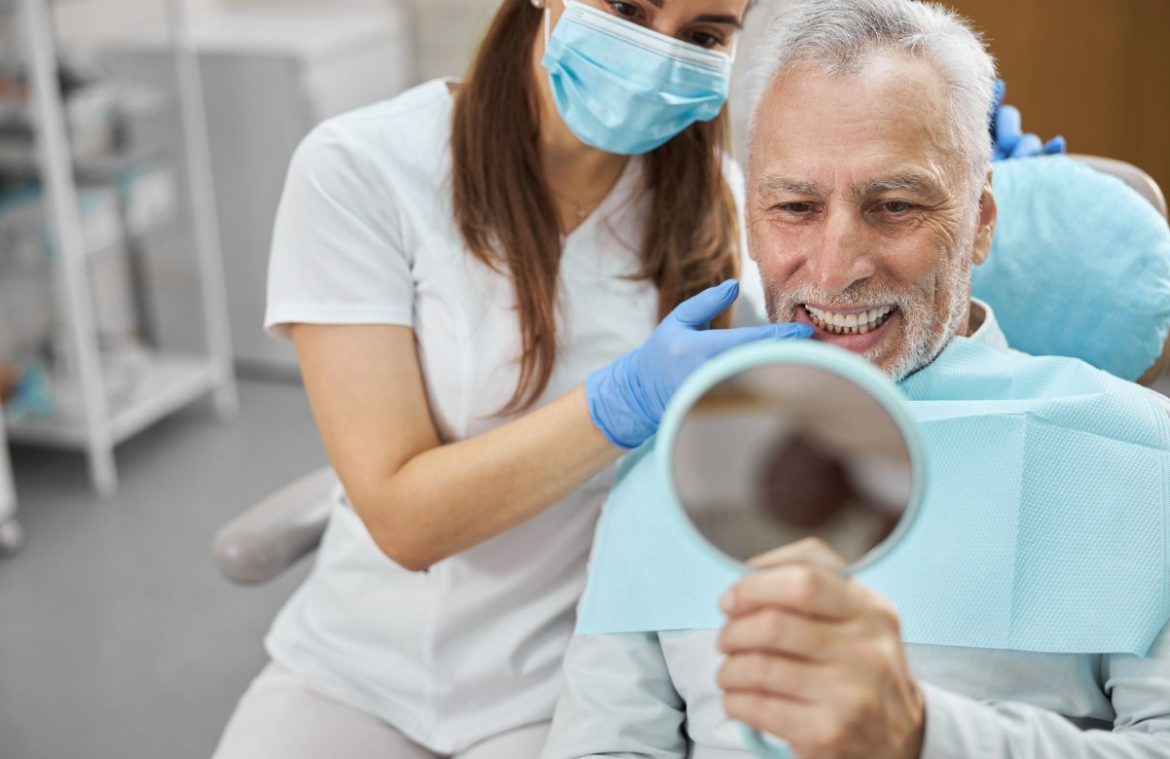 Dental Implants services offered in Reston VA
If you have implant-supported crowns, bridges, or dentures, you can use your restorations for a lifetime without altering your diet or most of your habits. At Perfect Smiles of Reston in Reston, Virginia, general and cosmetic dentist Aramesh Darvishian, DDS, restores dental implants with custom restorations that look just like your natural teeth. Schedule a consultation for dental implants over the phone or online at Perfect Smiles of Reston today.
What are dental implants?
Dental implants are metal posts embedded in your jawbone that are able to hold restorations. In most cases, they hold their restorations permanently in place. Using an implant-supported restoration, you don't have to alter your diet.  
The implant also prevents your teeth from shifting into the gap left by a missing tooth and prevents tooth damage compared to using a traditional bridge. A traditional bridge relies on other teeth instead of implants for support.  
Dental implants serve the same function as the natural roots of your teeth. They hold your remaining teeth in place and preserve the jawbone beneath the restorations. Jawbone deterioration often happens when you lose a tooth and its root.  
During a minor surgery, an oral surgeon places the implant in your jawbone. After that, your bone heals around the implant and fuses with the titanium. This creates a sturdy base for your restoration when it's ready.
What can dental implants do?
You have a few different tooth replacement options with dental implants. Depending on your individual needs, you can work with Dr. Darvishian to: 

Replace one tooth 
You can replace one tooth with a dental implant by placing a crown over it. Using Chairside Economical Restoration of Esthetic Ceramic (CEREC), Dr. Darvisihian makes a crown that fills the gap perfectly and securely attaches to the implant.  

Replace multiple teeth 
Implant-supported bridges can replace multiple teeth as long as they're adjacent. For example, a three-unit bridge would use two implant-supported crowns to support a pontic (false tooth) in the middle.

Permanently replace all teeth
Some implant dentures allow you to replace all of your teeth permanently. As few as four dental implants can support a full upper or lower denture, but you may need five or six implants in total.

Support removable dentures
Four to six dental implants can also support a removable denture. The implants stabilize the denture, but you can still remove it for easy cleaning and to prevent jawbone deterioration. 
How should I care for my dental implants?
Dental implants rarely lose their attachment once your jawbone successfully fuses to them. One of two ways this can happen is from very poor oral hygiene. You should continue to brush your teeth thoroughly twice a day, floss between them, and visit Perfect Smiles of Reston for professional cleanings.  
The other way that a dental implant can lose attachment is through excessive bite force. If you clench or grind your teeth, you should consider getting a nightguard to curb the habit.  
If you're interested in replacing one, some, or all of your teeth with dental implants, reserve an appointment over the phone or online at Perfect Smiles of Reston today.