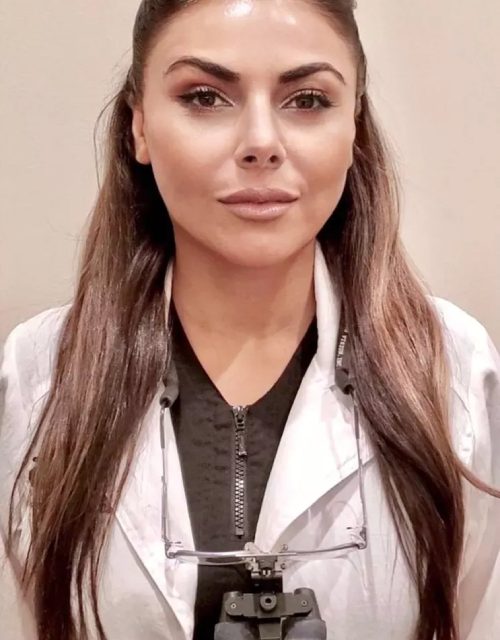 Aramesh Darvishian, DDS, is a general and cosmetic dentist offering top-notch care at Perfect Smiles of Reston in Reston, Virginia. Dr. Darvishian has been awarded as one of America's Top Dentists for multiple years by the Consumers' Research Council and brings her distinctive expertise to patients of all ages in Northeast Virginia.
Dr. Darvishian attended the University of Virginia in Charlottesville, where she completed her undergraduate education in 1997 under a full academic scholarship. To pursue dentistry, she attended the Virginia Commonwealth University School of Medicine in Richmond. Throughout her career, she has continually educated herself on the latest advancements in her field in order to bring the very best to her patients.
As a member of the American Dental Association, the Virginia Dental Association, the Northern Virginia Dental Association, the Academy of General Dentistry, and the American Academy of Cosmetic Dentistry. Dr. Darvishian is well known among her professional affiliates. In 2014, she won the top dentist award from Northern Virginia Magazine after being nominated by her peers. Furthermore, she has been awarded America's Top Dentists by Consumers Research Council of America from 2005-2018 consecutively. In 2017, Dr. Darvishian was awarded one of top 10 GP Invisalign providers in North America by Align Technology.
In her current role at Perfect Smiles of Reston, Dr. Darvishian uses her extensive knowledge of dentistry and her talented eye for aesthetics to offer Invisalign®, veneers, CEREC crowns, and teeth whitening. She also provides treatment options such as root canals, dental implants, TMJ treatment, and emergency dentistry.
Outside of work, Dr. Darvishian enjoys spending time with her husband, son, and daughter traveling and experiencing different cultures.
To visit Dr. Darvishian at Perfect Smiles of Reston for any dental need, call the office or schedule an appointment online at any time.