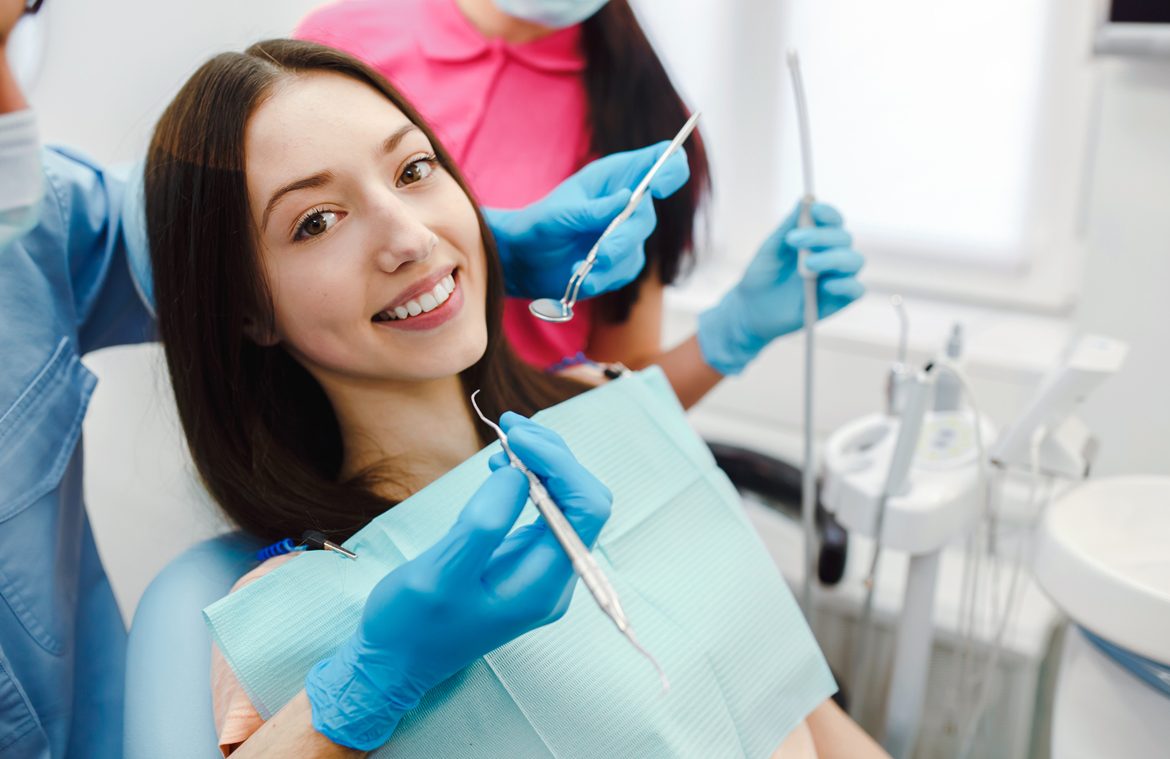 Cosmetic Dentistry in Reston
Cosmetic dentistry involves various procedures that are performed to improve the appearance of your teeth. This can be referred to as a "smile makeover."
There are multiple procedures used in the branch of cosmetic dentistry such as dental bonding, gum contouring, teeth whitening, tooth contouring, and veneers. Invisalign may also be used to improve the appearance of your smile.
Why Choose Cosmetic Dentistry?
Although not medically necessary, many people choose to have procedures done to improve their confidence. These services can be used to fix chipped or cracked teeth, discoloration and staining, misshapen or misaligned teeth, small gaps or spaces between your teeth, and other aesthetic concerns that may cause you to hide your smile.
How Do I Prepare for Cosmetic Dentistry?
It depends on the type of procedure you decide to undergo. For example, teeth whitening doesn't really require much prep work, but veneers need preparation. Talk to your dentist so you know how to prepare beforehand.
What Should I Expect During Cosmetic Dentistry?
Some procedures are much more invasive than others. Teeth whitening is fairly quick and simple, whereas gum contouring is invasive and removes excess gum tissue. Also, if your concerns require tooth alignment, you can expect a fairly long process.
Am I a Good Candidate for Cosmetic Dentistry?
Cosmetic procedures are best suited for patients with healthy teeth and gums. If you have oral health issues such as cavities, they need to be addressed first. Consult with your dentist to see if cosmetic dentistry is suitable for you.
Where Is the Best Place to Get Cosmetic Dentistry in Reston?
Perfect Smiles offers a variety of cosmetic procedures to enhance your smile while keeping it healthy! To book a consultation and learn if cosmetic dentistry is right for you, contact us today at 703-688-2091.
Dr. Darvishian and team are excited to help you create a smile that gives you the confidence to show it off!