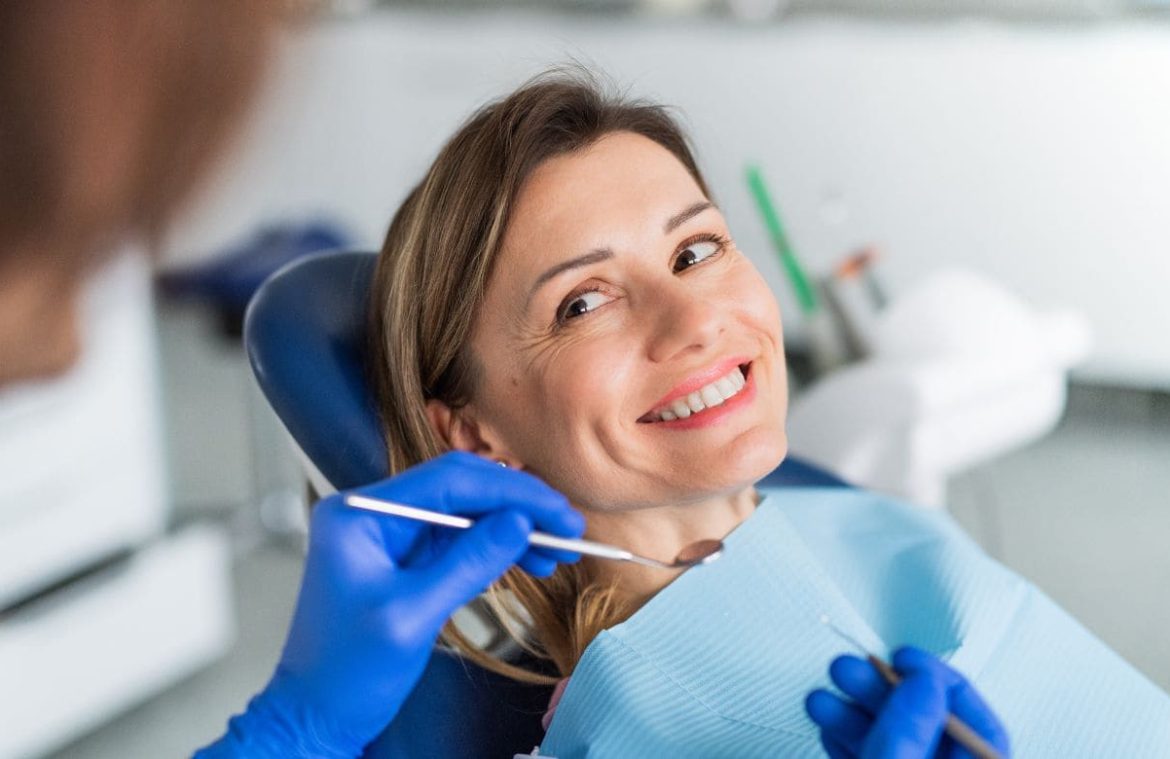 CEREC services offered in Reston VA
Chairside Economical Restoration of Esthetic Ceramics (CEREC) simplifies the process of getting crowns and other restorations so you can avoid multiple visits and inconvenient temporary restorations. At Perfect Smiles of Reston in Reston, Virginia, general and cosmetic dentist Aramesh Darvishian, DDS, uses the CEREC system to design and manufacture your new restoration in just an hour. Reserve an appointment over the phone or online for a CEREC consultation today.
Chairside Economical Restoration of Esthetic Ceramics (CEREC) is an advanced technology in dentistry used for quickly making ceramic fillings, crowns, inlays, and onlays.  
With CEREC technology at her disposal, Dr. Darvishian can design and create your restoration in a single easy visit at Perfect Smiles of Reston.  
Before creating the restoration, Dr. Darvishian views the natural shade of your teeth and selects a ceramic material that matches it closely. With color-matched ceramic, you can be sure that a crown or filling doesn't stand out in your mouth among your other teeth.
CEREC uses computer-aided design and manufacturing (CAD/CAM) technology to make your new crown or filling. The singular CEREC instrument includes a camera, computer, and a milling machine to streamline the process of restoring your damaged tooth.  
Using the camera component, Dr. Darvishian takes images of your tooth. She then transfers the images to a computer screen where she can use them to design the restoration. The CAM portion of the device manufactures the restoration from a block of color-matched ceramic material.  
Once your restoration is fresh from the milling machine, Dr. Darvishian can place it right away. Because of CEREC's precision, it probably won't need much or any alteration before permanent placement. She bonds the restoration to the tooth, and you can leave the office about an hour after your appointment began.  
The tooth-colored ceramic that CEREC uses in its restorations is abrasion-resistant and plaque-resistant. Thanks to the simplified process, you don't have to wear a temporary device at any point in your treatment. 
Can I benefit from CEREC?
Dr. Darvishian uses the CEREC system to design and manufacture 99% of crowns, onlays, inlays, and ceramic fillings in her office. All three types of restorations can treat moderate to severe tooth damage from:
Cavities
Teeth grinding
Cracks
Chips
During a free consultation at Perfect Smiles of Reston, Dr. Darvishian can tell you if a CEREC crown, inlay, or onlay is the right choice, or if other treatments are more suitable for you.  
For more information on the CEREC system, or to see if you're a candidate for a CEREC ceramic restoration, call Perfect Smiles of Reston or book an appointment online today.