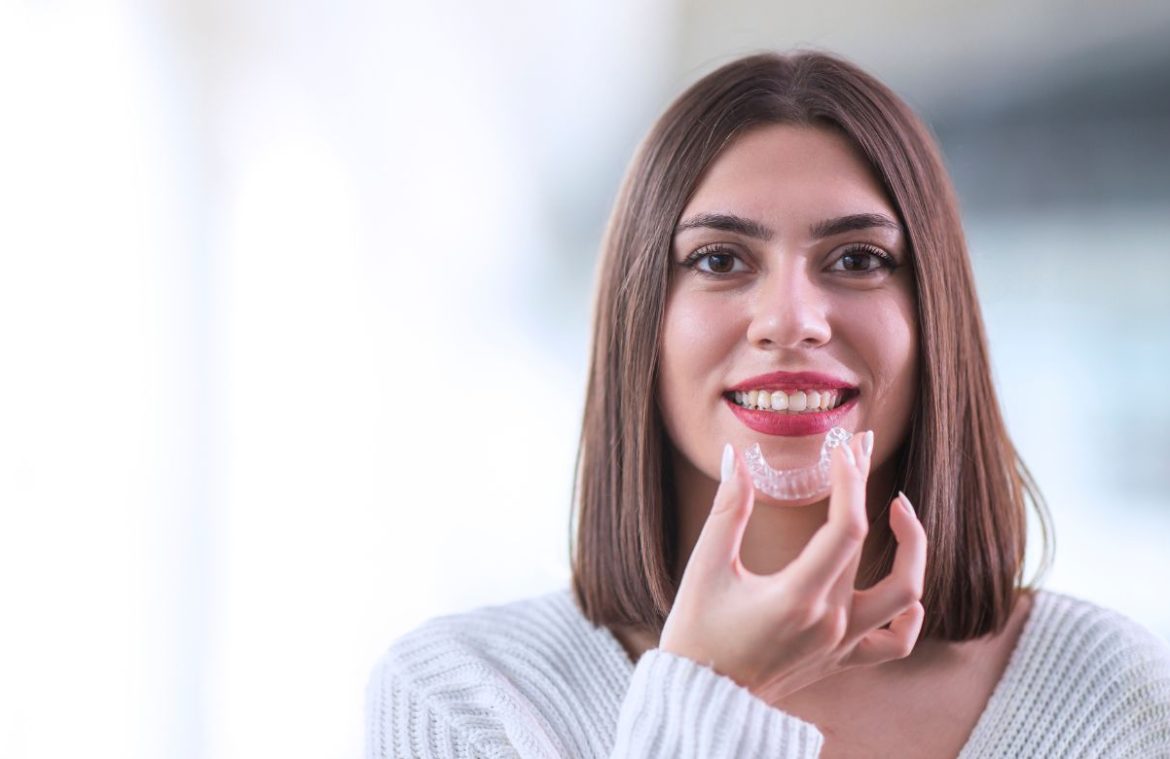 Invisalign services offered in Reston VA
The customized Invisalign® system adjusts your teeth so they're straighter, less crowded, and more aligned. At Perfect Smiles of Reston in Reston, Virginia, Aramesh Darvishian, DDS, plans your Invisalign treatment and tracks your progress with regular visits along the way. To schedule a consultation for Invisalign and experience the benefits for yourself, call the office or book an appointment online today.
Invisalign is a modern orthodontic treatment that eliminates some of the difficulties and drawbacks that come with more traditional options like metal braces. Instead of using brackets cemented to your teeth with a wire running through them, Invisalign involves transparent plastic aligners that fit over your teeth.
After an extensive planning process with Dr. Darvishian, which includes precise digital scanning, you receive a series of aligners in a particular order. Each aligner puts pressure on your teeth to shift them over time. You change aligners every 1-2 weeks according to Dr. Darvishian's instructions until your treatment is complete. 
Typically, Invisalign treatment takes 6-12 months. Since the aligners are clear and removable, you can observe your progress at every step of treatment. You can use Invisalign to correct an overbite, an underbite, tooth crowding, wide gaps, and other common alignment issues.
What is my role in my Invisalign treatment?
A timely and effective Invisalign treatment requires some participation on your part. While you won't have to visit Perfect Smiles of Reston for adjustments like you would with braces, you should come in regularly so that Dr. Darvishian can check your progress.  
Throughout your time using Invisalign aligners, you must:
Wear your aligners for at least 20 hours per day
Remove your aligners to eat or drink
Change your aligners every one or two weeks
Remove your aligners to brush and floss your teeth
Clean your aligners with lukewarm water, a toothbrush, and toothpaste
Avoid smoking
The plastic material in each Invisalign aligner is strong and unlikely to break. However, if you lose, warp, or break an aligner, you should let Dr. Darvishian know. She tells you if you should use your previous aligners and await a new set or progress to the next set.
What are the health benefits of Invisalign?
Some people are surprised to learn that aligning your teeth with Invisalign has benefits for their oral health. Beyond the aesthetic improvement that straighter teeth can offer, Invisalign can result in easier brushing and flossing, which makes it easier to avoid cavities and gum disease. 
Additionally, crowded teeth can contribute to gum inflammation. By correcting crowding with Invisalign, you have a better defense against potential gum issues like swelling and bleeding.  
If you're interested in finding out if Invisalign will work for you, reserve an appointment by calling Perfect Smiles of Reston or by booking online today.